You Only Live Twice (1967) is the fifth James Bond movie. Sean Connery plays James Bond, who has to prevent the criminal organisation SPECTRE from triggering a nuclear war.
James Bond's military funeral is held onboard this Whitby-class anti-submarine frigate. Tenby was built by Cammell Laird in Birkenhead, England in from 1953-1955. Royal Navy decommissioned her in 1973, and she was scrapped in 1977.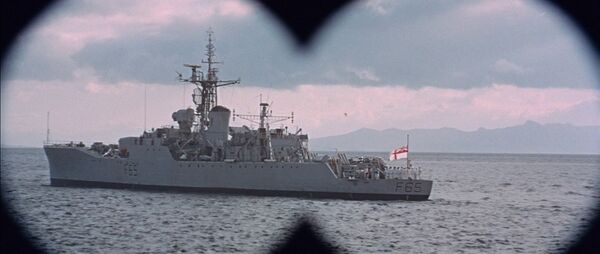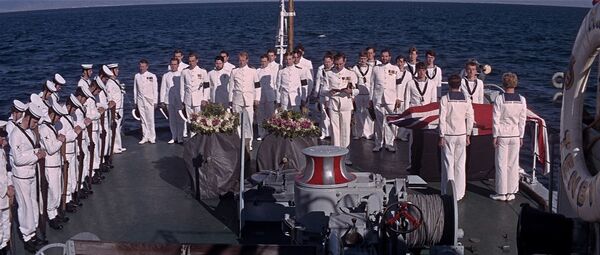 Instead of his usual London office, M works out of this submarine during the entire movie. This Amphion-class submarine was completed in late 1945 by Cammell Laird, based in Birkenhead, England. She entered Royal Navy service in 1946 and was scrapped in 1974.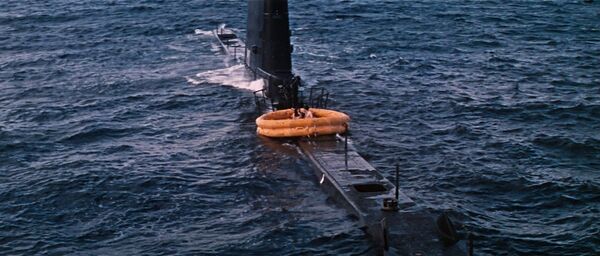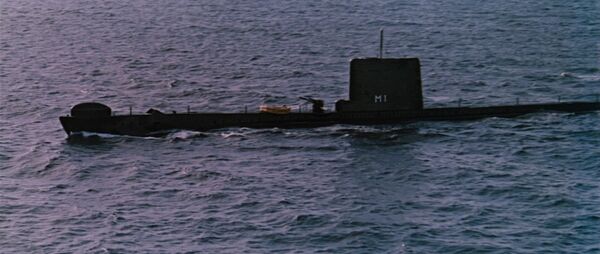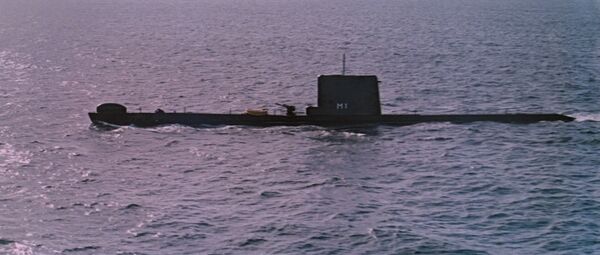 This cargo ship portrays the 'Ning-Po', which is owned by SPECTRE. The Yamaguchi Maru was built in 1965 at the Mitsubishi Heavy Industries shipyard in Nagasaki, Japan.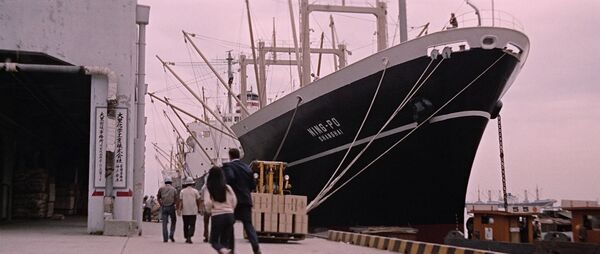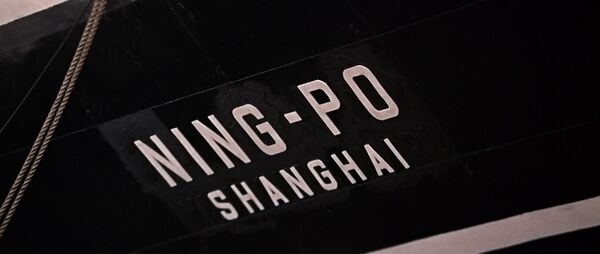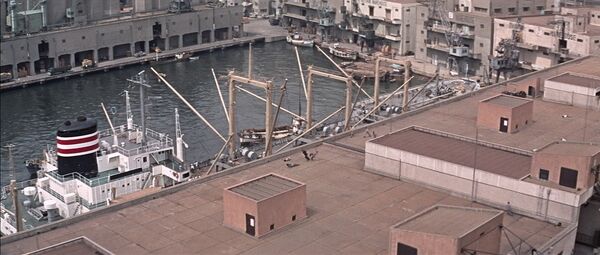 This ship can be seen in the background at Kobe docks.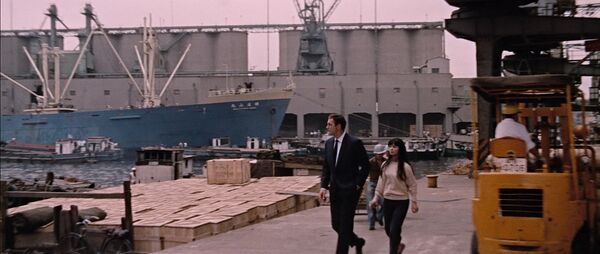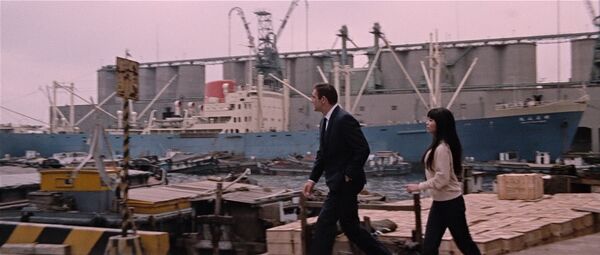 This barge can be seen in the background at Kobe docks.
Community content is available under
CC-BY-SA
unless otherwise noted.