Moonraker (1979) is the 11th James Bond movie. Roger Moore plays James Bond, fighting evil mastermind Hugo Drax, who plans to eliminate all human life on earth before creating his own superior human race.
Bond uses a typical Venetian gondola while in Venice. When attacked by Drax' men however, the gondola (which has obviously been modified by Q branch) shows its modifications, including an outboard engine, and the ability to transform into a hovercraft.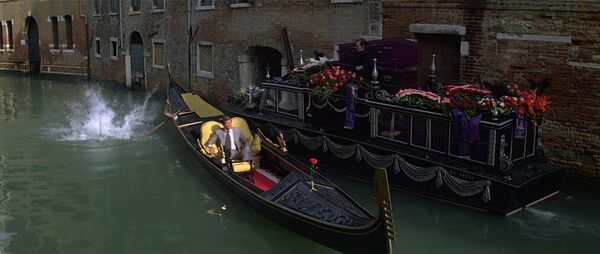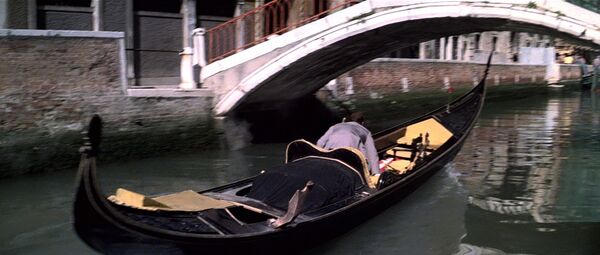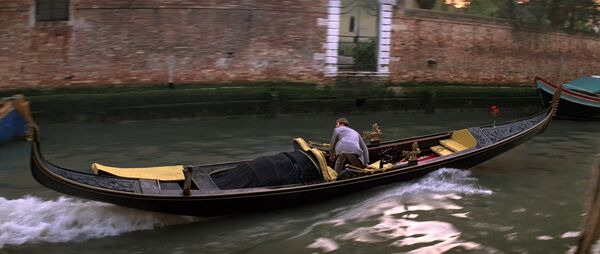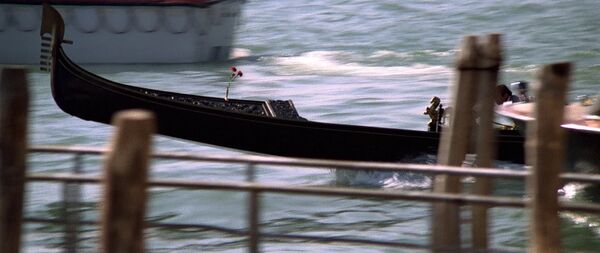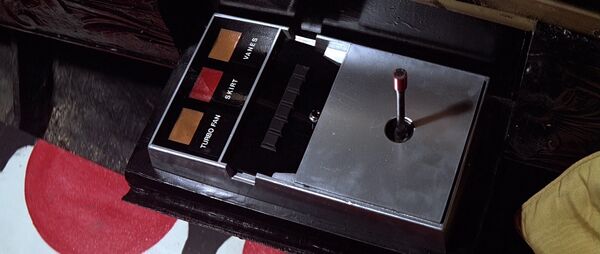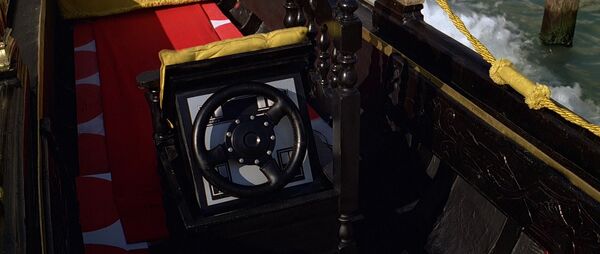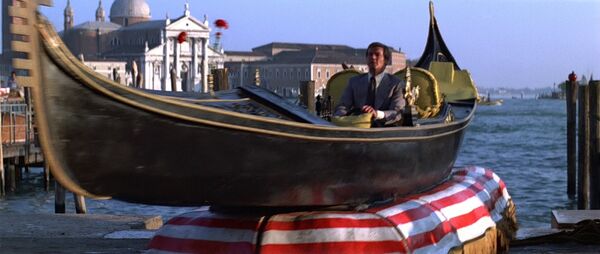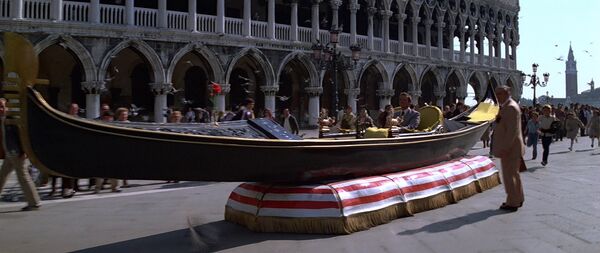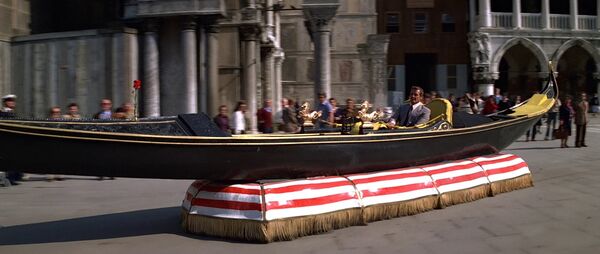 In Venice, Drax' men use this funeral boat to start the attack on Bond.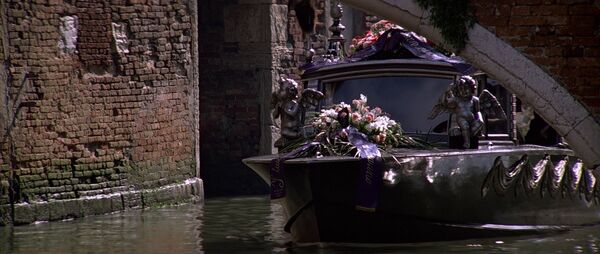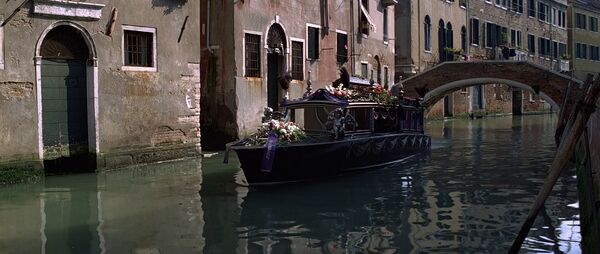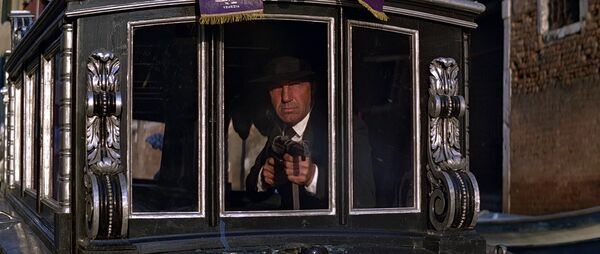 This speedboat chases Bond's gondola after the crew of the funeral boat fails to kill him. The same boat (named 'Mia') is still existing today and can be hired for a Bond themed Venice tour. On the booking website they state that this boat was custom-built especially for the movie.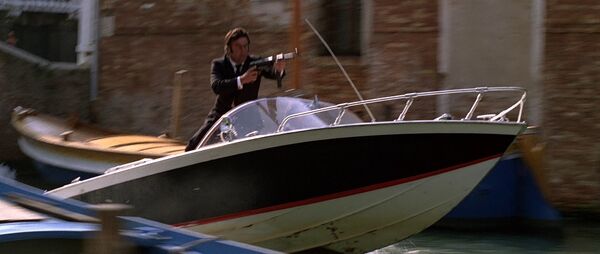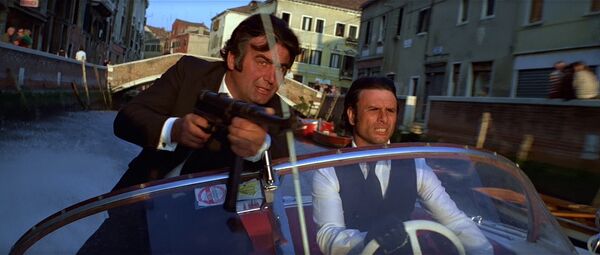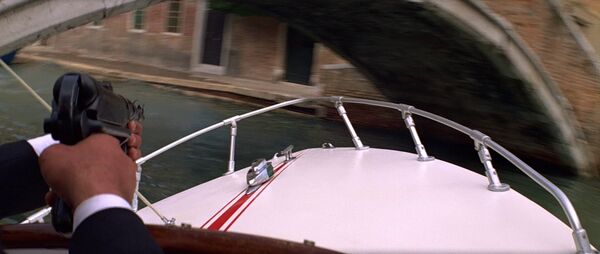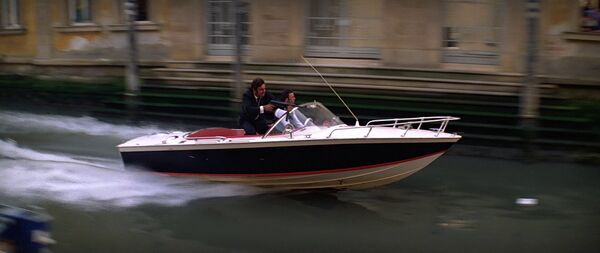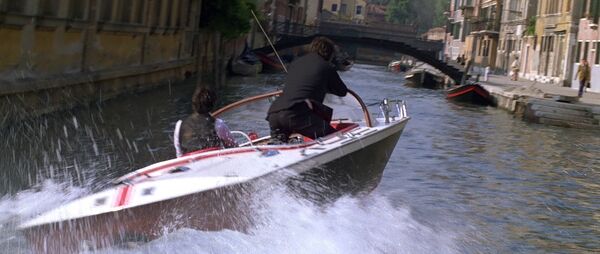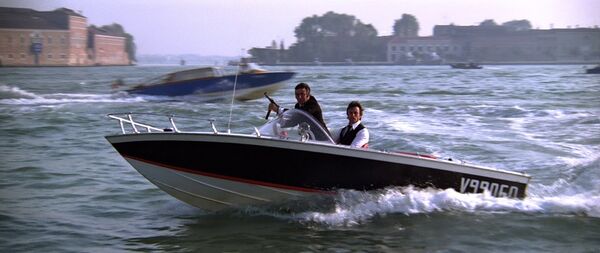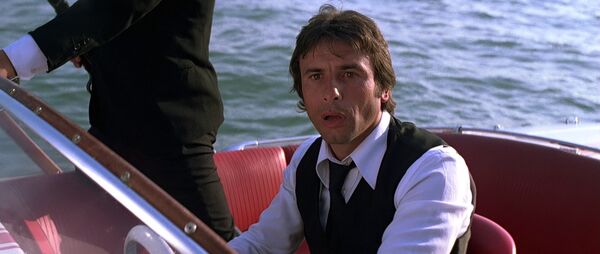 Unidentified Transport Boat
[
edit
|
edit source
]
This can be seen during the Venice boat chase.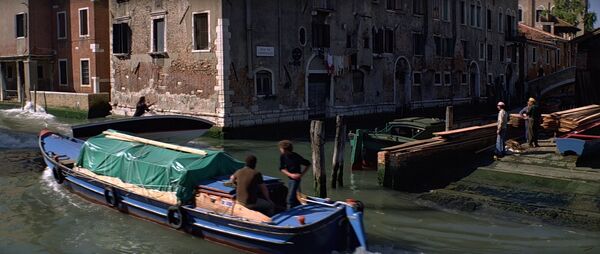 The enemy speedboat splashes a lot of water into this tourist boat, while avoiding a collision. Although the manufacturer etc. remains unknown, 'Elvira' is still in service in Venice, although she underwent at least one major refurbishment.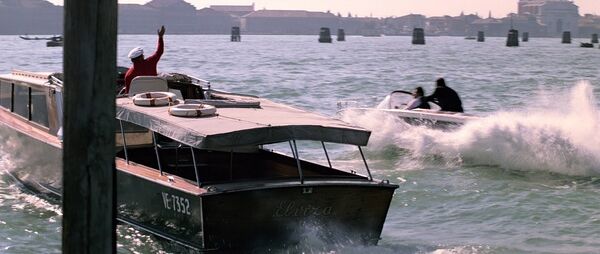 Bond receives this weaponized speedboat from Q. It is equipped with a rear bulletproof shield, two racks of mines, a target-seeking torpedo hidden behind the rear light, and also with a paraglider hidden inside the roof, allowing the driver to escape.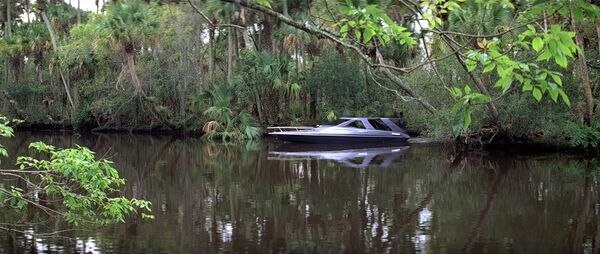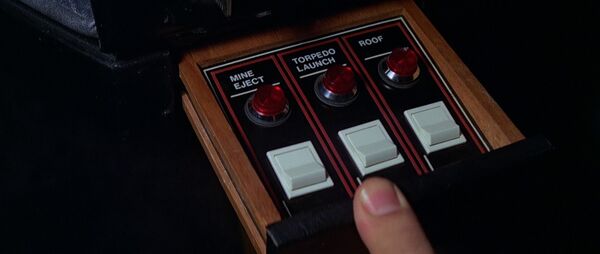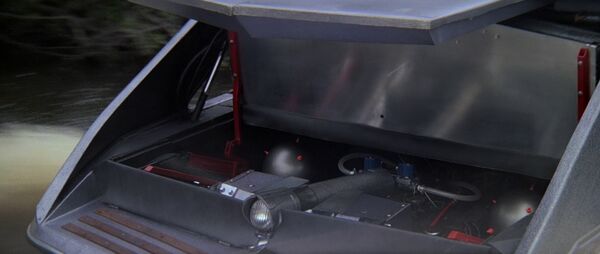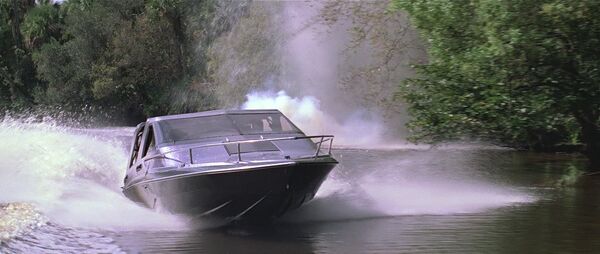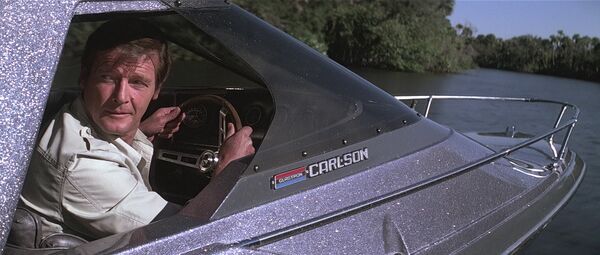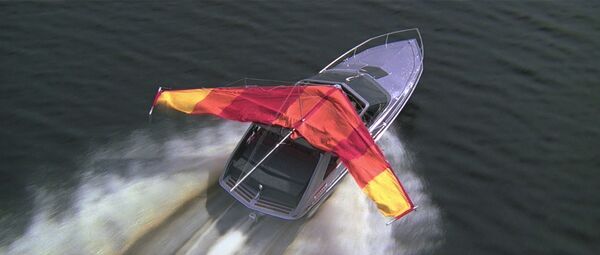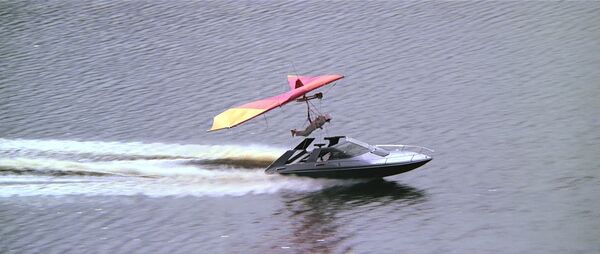 Three of these boats are used by Drax' men to chase Bond. Two of them are equipped with forward-firing grenade launchers, the third (with Jaws in it) has no grenade launcher. All three boats end up being destroyed.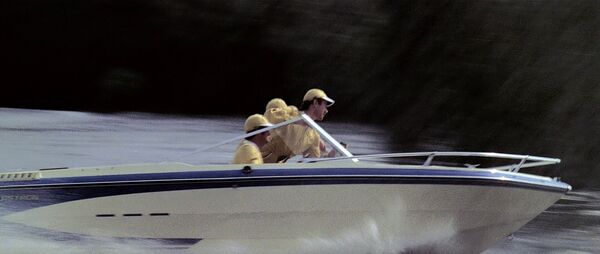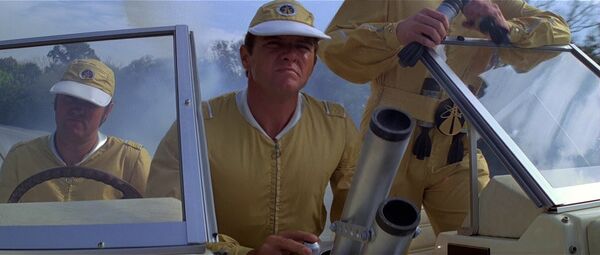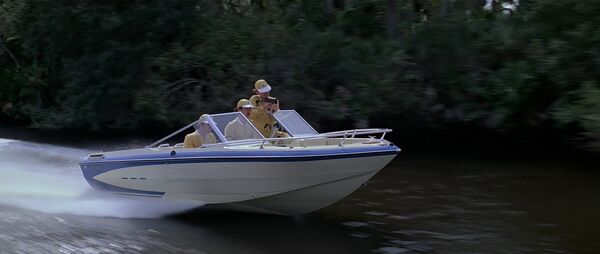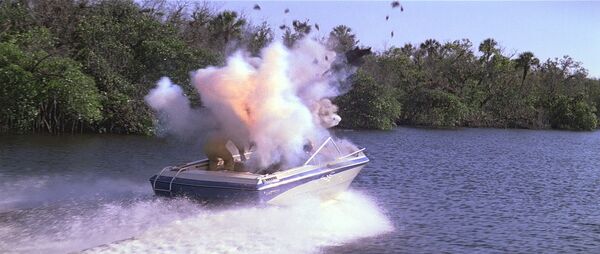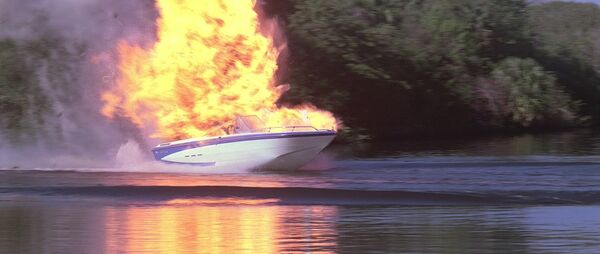 Community content is available under
CC-BY-SA
unless otherwise noted.