Face/Off is a 1997 action movie directed by John Woo. The main characters are played by Nicolas Cage and John Travolta. Please do not get confused by the character and actor names on this page: Both characters swap their faces through plastic surgery and are therefore played by the other actor.
Castor Troy (John Travolta) steals a red Scarab SCS after shooting the original owner. The boat explodes after a violent chase through the harbour.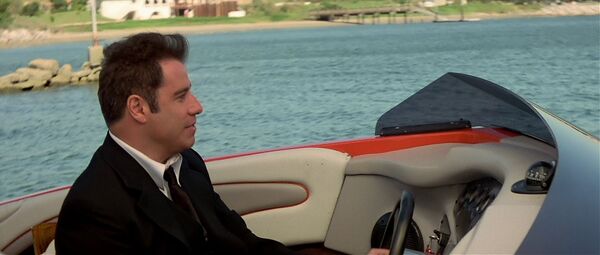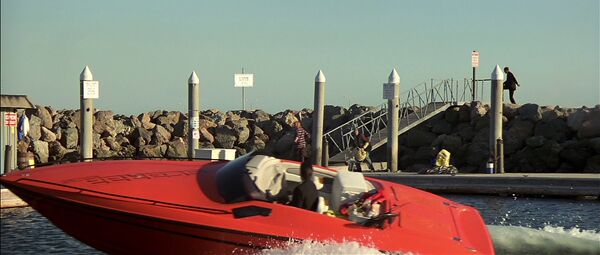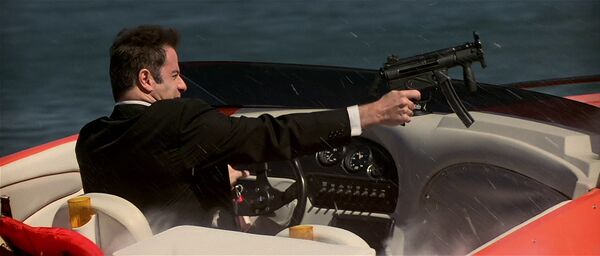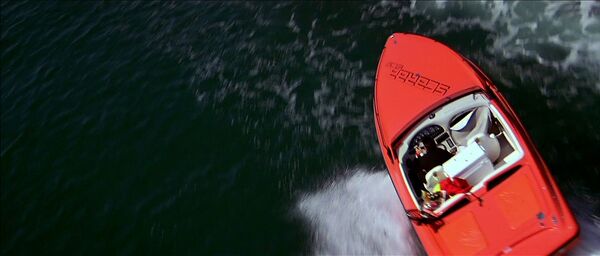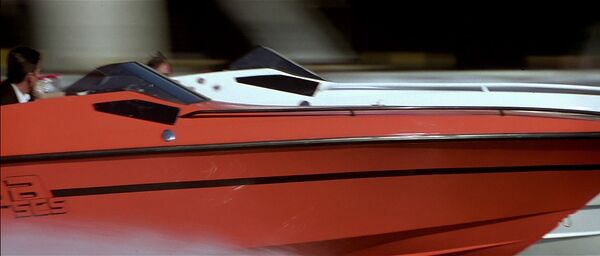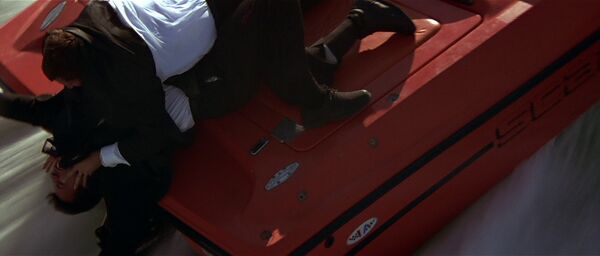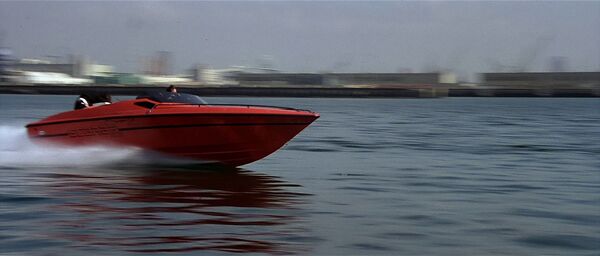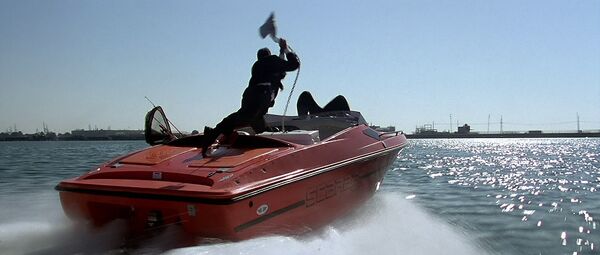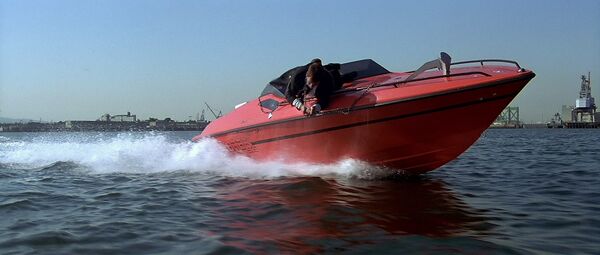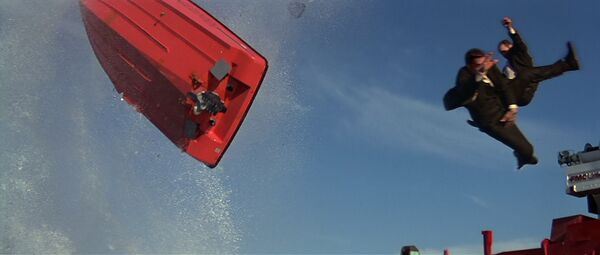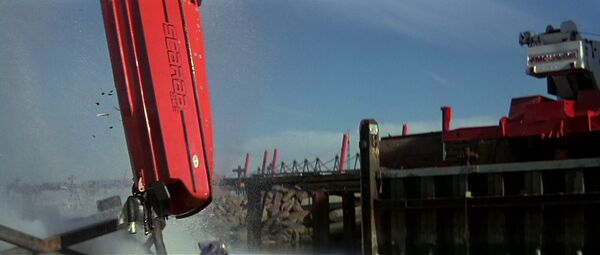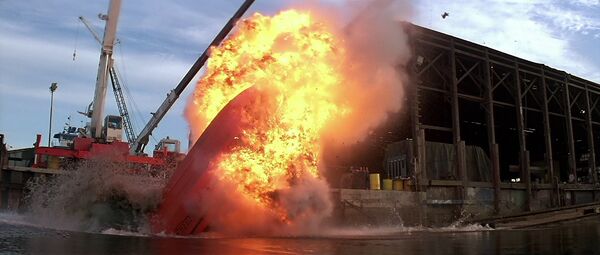 Another white Scarab SCS is used by Sean Archer (Nicolas Cage) in order to chase the red SCS. The boat gets damaged while jumping through an exploding police boat, and explodes after crashing into a larger ship.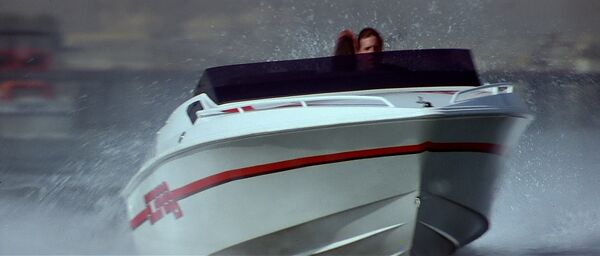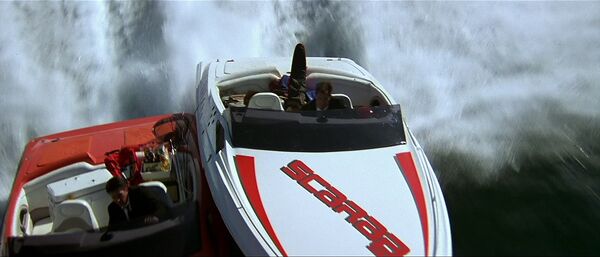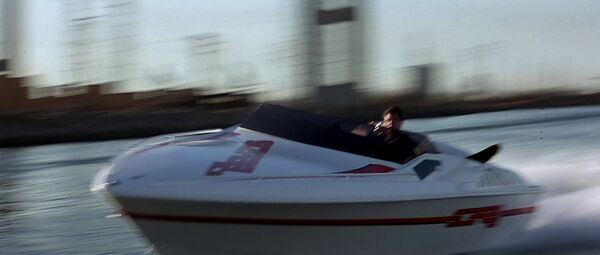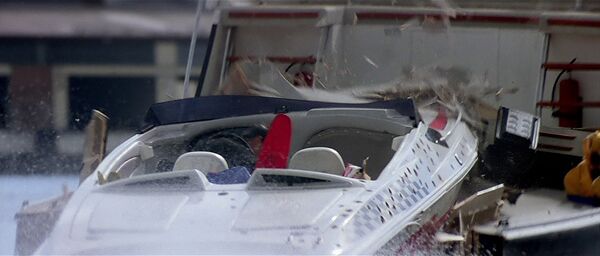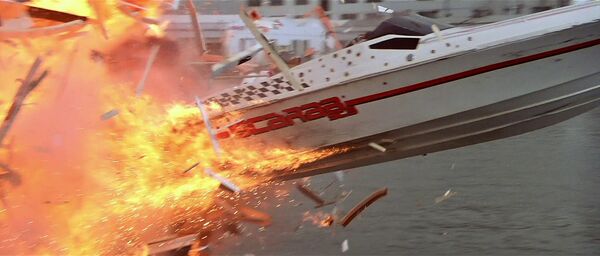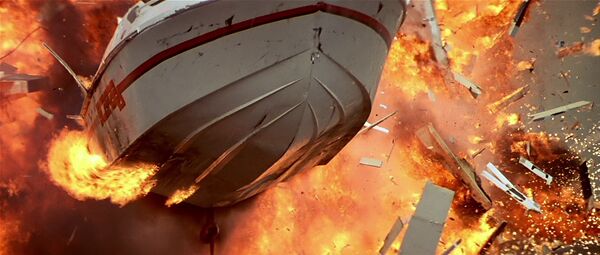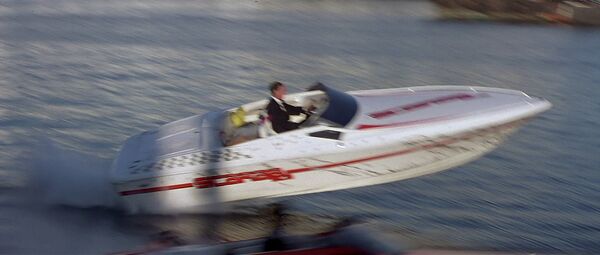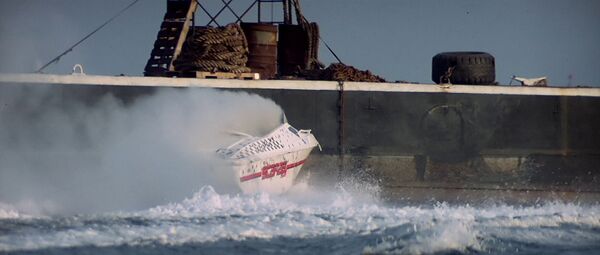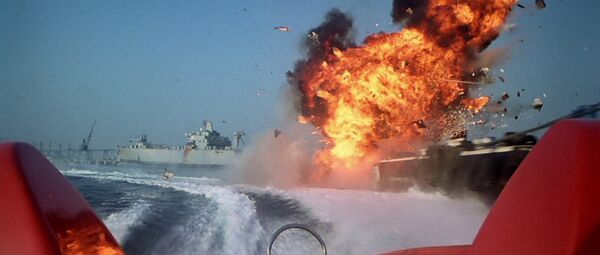 This unidentified police boat appears during the boat chase. The officers of the port police open fire on the speeding boats, but are soon killed by Castor Troy. Shortly after two surviving policemen jump into the water, the boat explodes when one of the Scarabs crashes into it.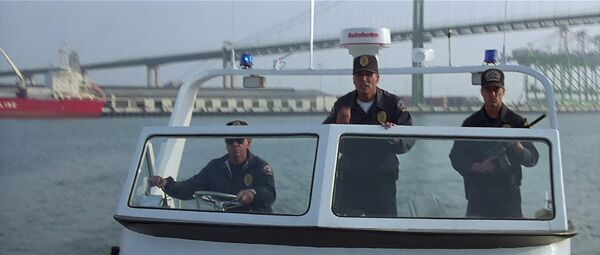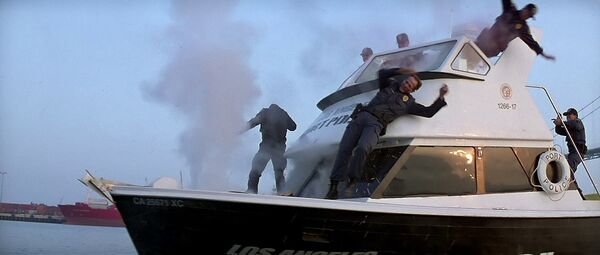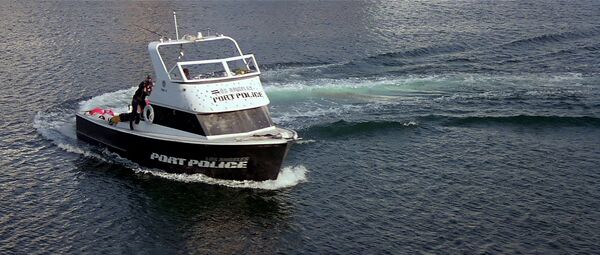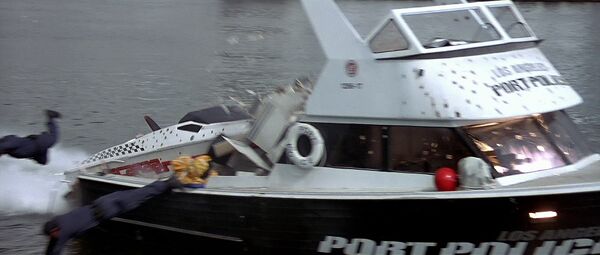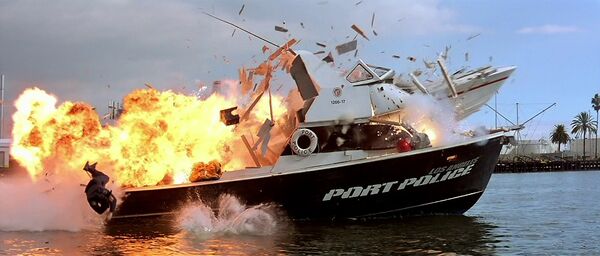 An unidentified Sea Cat model can be seen in the background.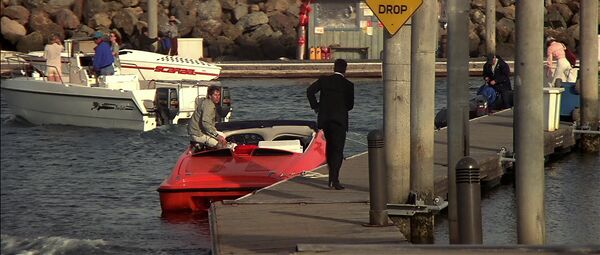 This dinghy can be seen in the background.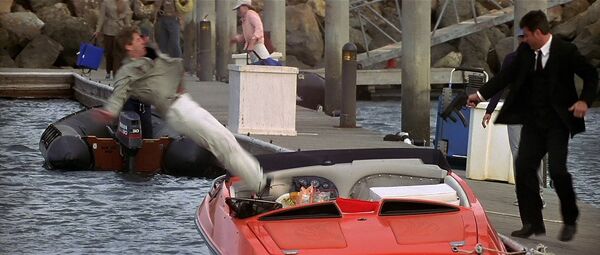 This ship (IMO number 7526728) can be seen in the background. She was built in 1978 by Chantiers de l'Atlantique shipyard in Saint Nazaire, France, named 'Lucie Delmas'. Since 1994, she is named 'Direct Eagle' and is registered in Nassau, Bahamas. Today, it seems the ship has been scrapped.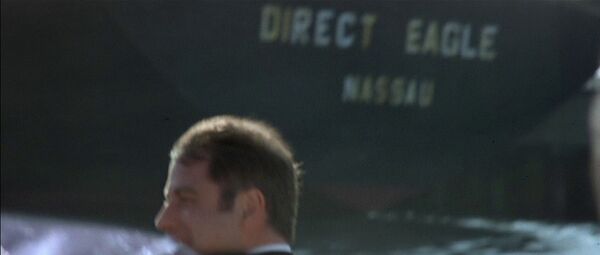 Community content is available under
CC-BY-SA
unless otherwise noted.