Dr. No (1962) is the first James Bond movie, starring Sean Connery as James Bond. It was filmed in Jamaica in 1962.
During the opening scene, the 'Kirk B.' can be seen in the background, moored at Kingston, Jamaica. This cargo vessel was built by Vooruitgang Scheepswerf in Hoogezand, Netherlands in 1948. Until 1955, it was named "Canada". The IMO number is 5188821.
Quarrel's boat, powered by an Evinrude outboard motor. Bond, Quarrel and Felix Leiter use it to get near Crab Key. While Quarrel and Bond take the 'Pal', Leiter uses the P.R. 23 to return to Kingston.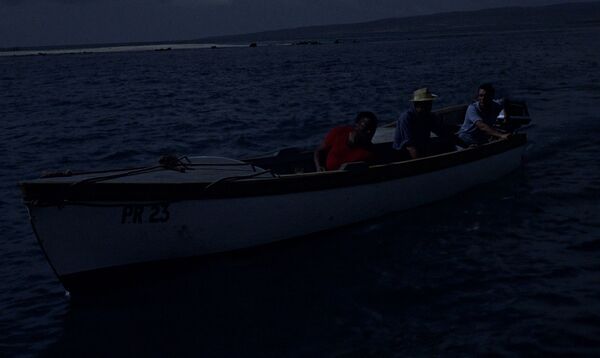 In order to get from Kingston to Crab Key, Prof. Dent takes this boat, which is operated by henchmen of Dr. No.
At Crab Key, this 'highpower boat' (as Bond calls it) appears, operated by SPECTRE operatives.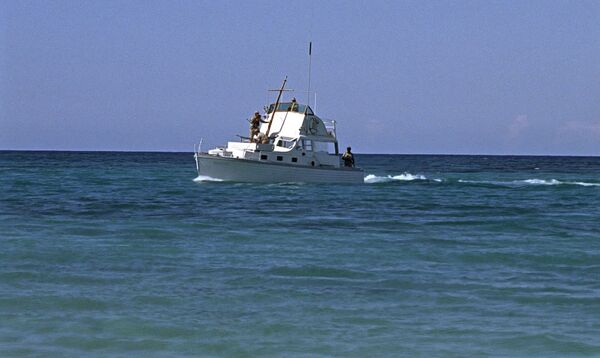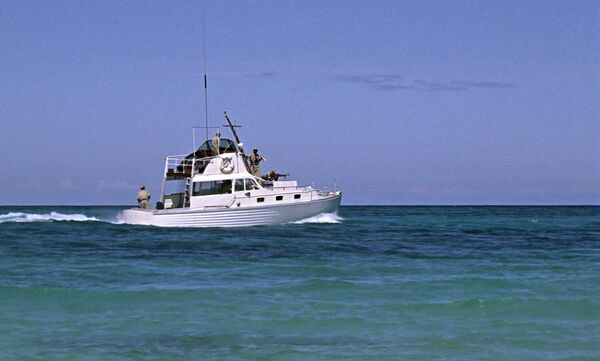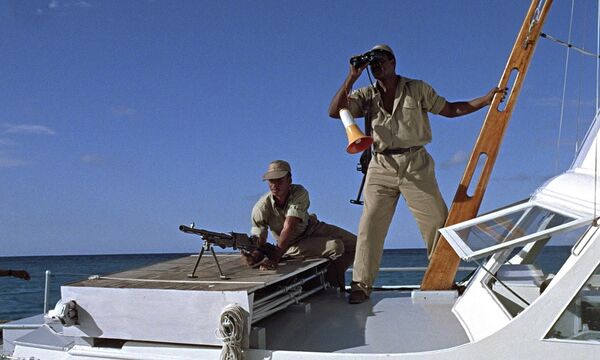 James Bond and Honey Ryder steal this boat to escape from Crab Key. The boat has a very run-down appearance, paint peeling off the wood, and a shattered windscreen. It soon runs out of fuel. Lyman is a Ohio-based company.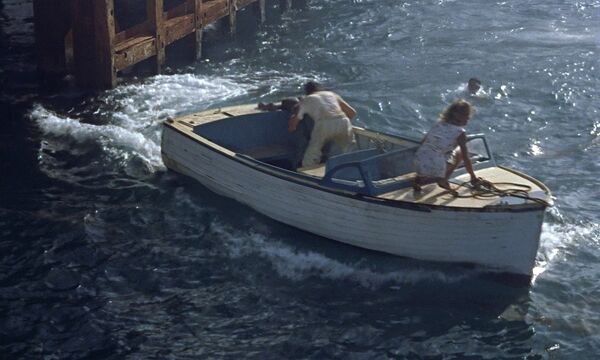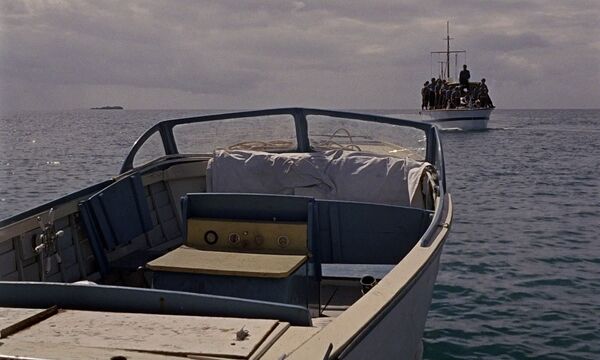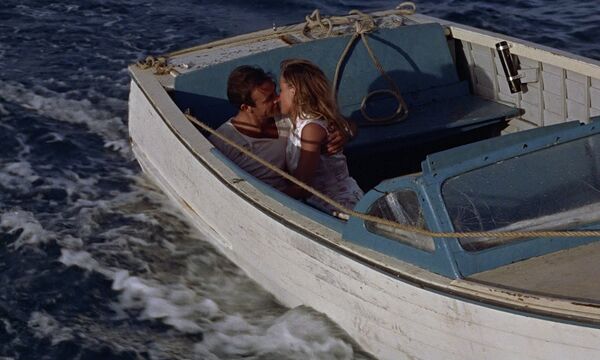 Near the end of the movie, CIA agent Felix Leiter appears with a group of British soldiers on an unknown boat. It has a white ensign flag (typical for Royal Navy vessels), a life ring that indicates a 'HMS' prefix, and a Bren machine-gun mounted on deck.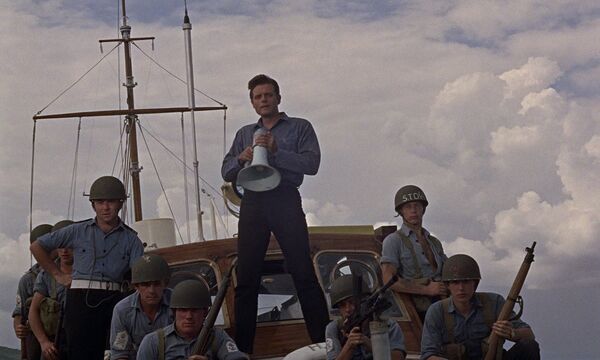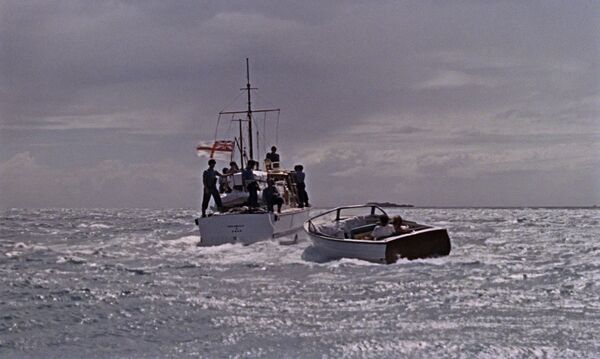 A boat named 'Cara' can be seen in the background at Kingston harbour.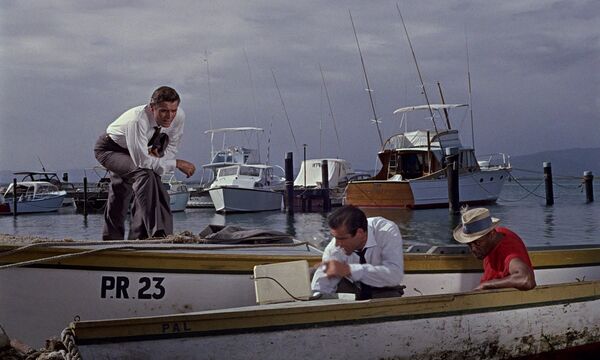 The 'Stripe' is another boat seen in the background at Kingston harbour.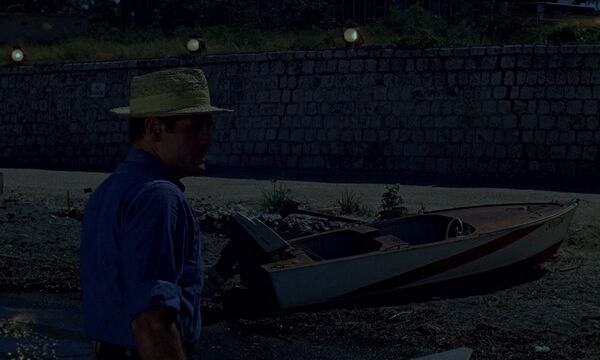 Community content is available under
CC-BY-SA
unless otherwise noted.