Bad Boys (1995) is the first one of the 'Bad Boys' trilogy. Will Smith and Martin Lawrence play two Miami P.D. narcotics detectives.
This cargo ship serves as the drug lab of French drug lord Fouchet. The Yukalpeten was built in 1963 at Van Diepen shipyard in Waterhuizen, Netherlands. Her first name back in 1963 was 'Lloyd'. After having several names over the years, she got her current name in 1994 (when the movie was filmed). She sails under the flag of Honduras.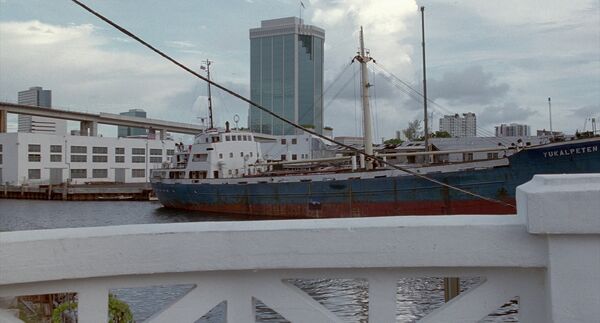 When the detectives drive over the bridge to Star Island, the 'Dolphin IV' can be seen in the background. Built in 1956 by Deutsche Werft in Hamburg, Germany, the cruise ship was first named 'Zion' and was delivered to Israel as a part of the reparations for the German atrocities during WWII. Over the years, the ship was sold and renamed, but got the name 'Dolphin IV' in 1979. Due to technical issues, the ship was decomissioned in 2000, and scrapped in India in 2003.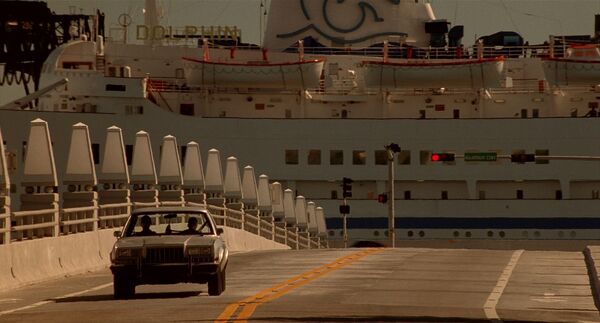 This cargo ship can be seen moored in Miami. She is currently sailing under the Panamian flag, and is being owned by a company on the Bahamas. The ship was built in 1988 by DTSG Sava Shipyard in Mačvanska Mitrovica, Serbia. Her IMO number is 8801216.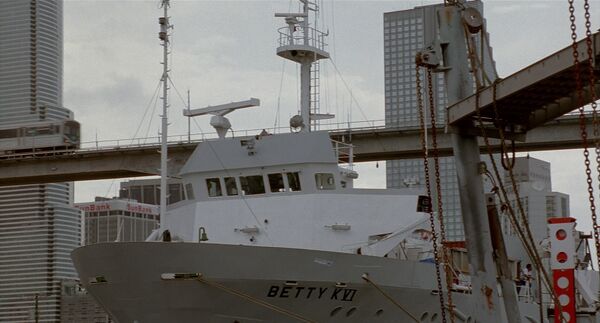 Community content is available under
CC-BY-SA
unless otherwise noted.