A View to a Kill is the 14th James Bond movie, and the last one with Roger Moore. Bond has to stop French industrialist Max Zorin from flooding silicon valley.
On a mission in Soviet Russia, Bond escapes in this submarine, disguised as an iceberg - in company of a female MI6 agent.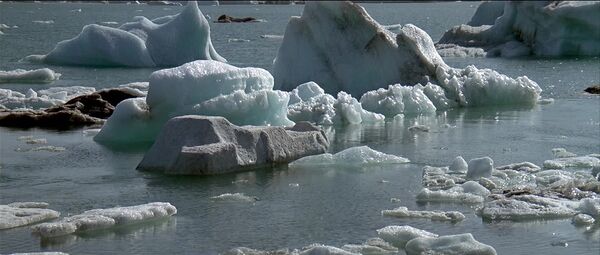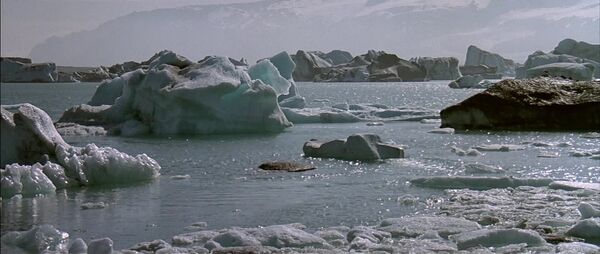 Glastron CVX-18 Intimidator
[
edit
|
edit source
]
Max Zorin uses this boat to collect May Day in Paris, after she killed someone working against him.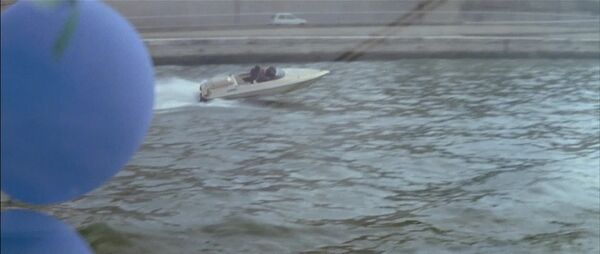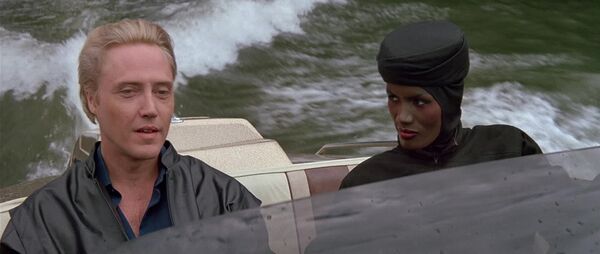 This boat is used by a fisherman, who suffers from Zorin's plan.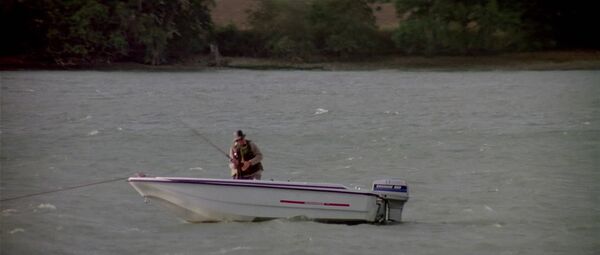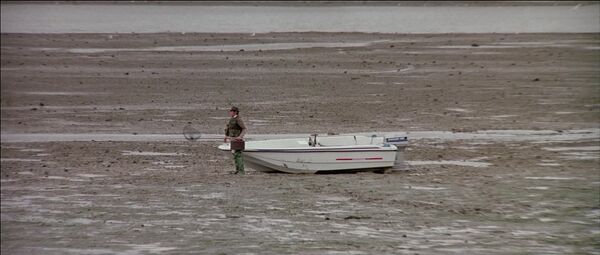 With her parachute, May Day lands on top of this boat on the river Seine. Bond, who is on a bridge, also jumps onto it, only to burst through the roof and to land in the wedding cake.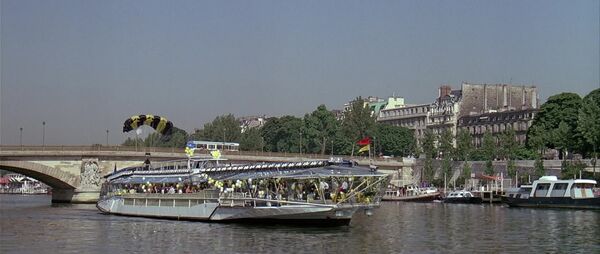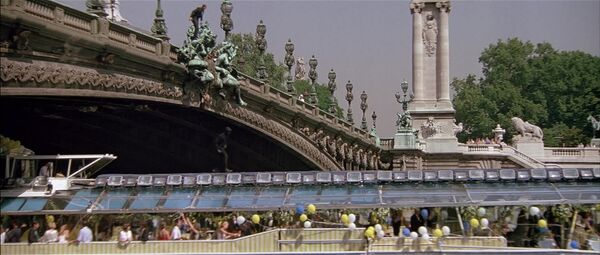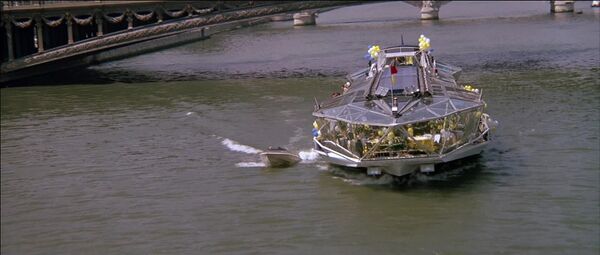 The fishing boat Nicky-D can be seen in the background. In a deleted scene, it is one of two boats involved in a protest against Zorin, with Bond and Chuck Lee on board. She was built in 1947 and still can be found at San Francisco's Fisherman's Wharf.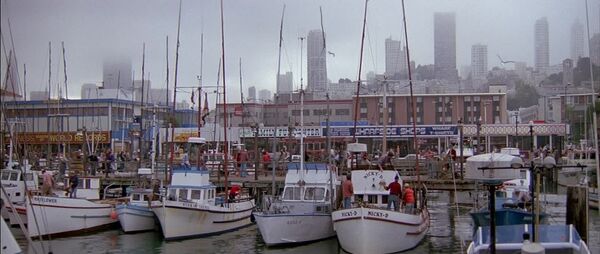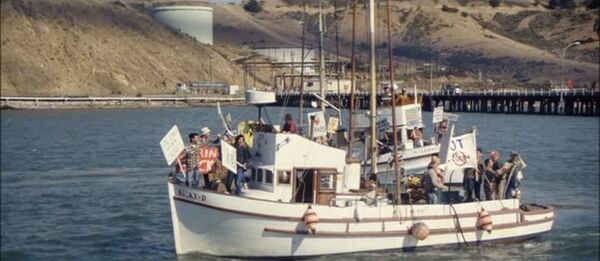 When talking to Chuck Lee, Bond walks past the fishing boat Wacky Jacky, which is still in business, and was also featured in an episode of Myth Busters.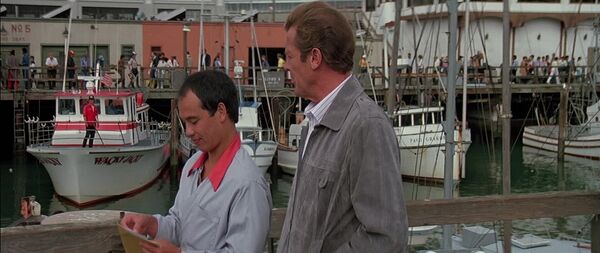 Zorin's men, including Scarpine, use this boat in a deleted scene. This might be a 'Revenge' model with a customized deck.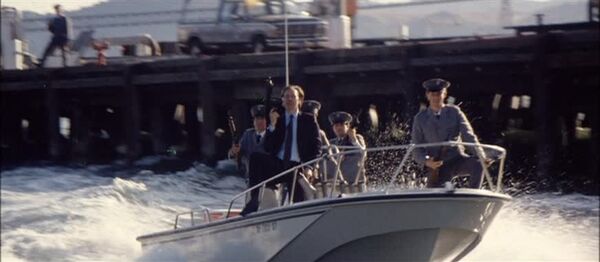 This is the second boat full of protestors, seen in a deleted scene.
This French-made Rocca boat can be seen in Paris.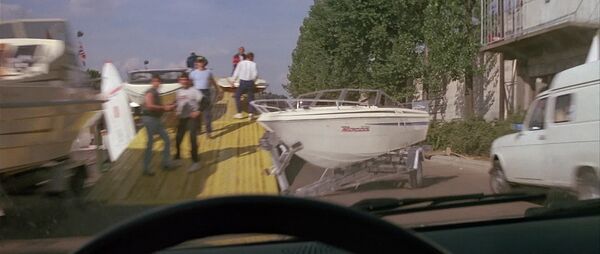 This small yacht made by Rocca can be seen in Paris.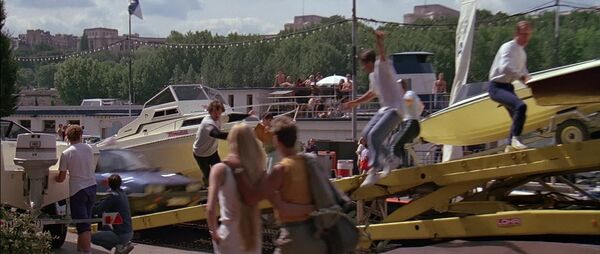 This boat can be seen at Zorin's pumping station in a deleted scene.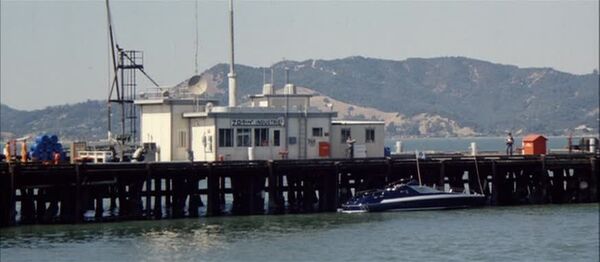 Community content is available under
CC-BY-SA
unless otherwise noted.